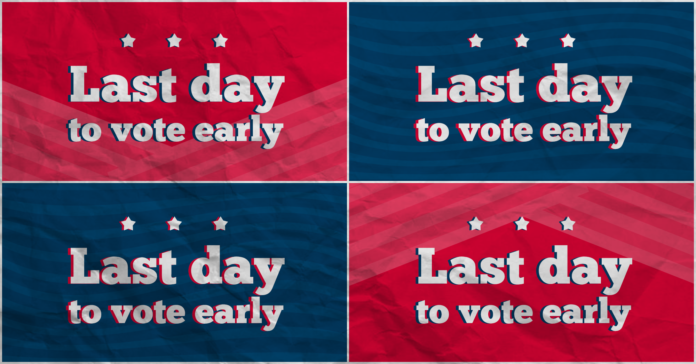 Voters have until 7 p.m. today to cast early votes for the July 14 primary runoff election.
RA News previously reported that because of the pandemic, Gov. Greg Abbott announced a longer timeframe for early voting.
Also, health concerns are a new thing at polling locations this year. Abbott has not required masks, and this is causing concern for some poll workers. Bexar and Tarrant counties have reduced polling locations for Tuesday because of this, the Texas Tribune reported. 
In Tarrant County, election judge Dianne Kuykendall reports three of six poll workers she usually works with quit over COVID-19 concerns.
In Bexar County, KSAT reported, in-person voting is three times higher than in 2016. 
The secretary of state's office's safer voting recommendations include social distancing when at the polls, wearing a mask, bringing your own hand sanitizer and a writing utensil.
Will you vote? Texans are voting on runoffs that decide party nominations in 35 GOP and Democratic races for everything from legislative seats and local governmental positions to Congressional seats.

Here is other coverage on the primary election and early voting.