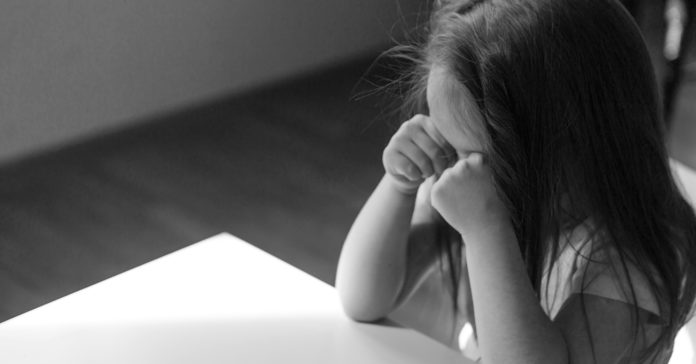 Amid the noise of child trafficking conspiracies, a program started by the Texas Department of Public Safety in 2006 has spread nationwide to aid children in danger.
"Agencies across the state, throughout the nation and around the world, attribute countless child rescues to the Interdiction for the Protection of Children program," DPS said in a written statement to RA News. "Additionally, the training has led to investigations for child abduction, human trafficking, possession of child sexual abuse material, and child sexual assault. Beyond the rescues and investigations, IPC has prompted policy change within agencies, influenced state and federal legislation, and has been published as part of formal research to improve techniques to protect children."
Because many of the cases remain ongoing, the department declined to provide many details of the heroic work being done by specially trained officers. What we do know is that the program recently celebrated its 500th rescue in Texas. This rescue, like most others, came about during a traffic stop. Since the training became available in 2009, officers receive additional guidance in order to notice tell-tale signs of abduction and other child dangers, such as looking for packed bags and satchels, or whether the child is sitting in the front seat.
"IPC uses a multidisciplinary approach to train law enforcement, prosecutors, criminal analysts, child protective services, victim services, and child advocacy center professionals collectively," continued their statement. "The IPC training team works with local, state, federal, tribal, U.S. territory, and international partners to provide classes and educate others on how to intervene when a child is in danger. More than 10,000 individuals in Texas, across the nation and around the globe have received this training, which remains in high demand. Documented results prove IPC enhances an officer's ability to identify victims of exploitation, missing children, technology-facilitated crimes against children, high-risk threats against children, and registered sex offender violations."
The IPC program is a two-day, 16-hour course that officers can attend. The motto of the program is "Stop Waiting for Children to Ask for Your Help," and the lessons taught are meant to alert officers to possible wrongdoing.
One of IPC's success stories for which there is public information was the recent spate of high-profile cases in Georgia earlier this year where 13 missing children were located and 26 (including 15 who were being trafficked) were rescued by Operation Not Forgotten. The troopers involved had received IPC training. Despite a host of viral memes claiming that the news was swept under the rug as part of the QAnon-based conspiracy regarding powerful left-wing elites and Jews operating child abduction rings, the facts of the case lay bare the true nature of the missing and abducted children problem in the United States.
Some children are taken by noncustodial parents. Many are teenage runaways, often with medical or mental health issues. U.S. Marshalls found them in homes, hotels, and on the streets, and made arrests for sex crimes, interfering with custody, and firearm possession violations when it came to the adults connected with the disappearances. Sometimes, the children believed no one was even looking for them, such as one teenage girl rescued during the arrest of a Georgia man.
"She thought they were just coming to arrest him," said Dave Oney of the U.S. Marshals Office of Public Affairs to the Newnan Times-Herald. "She was surprised when the agent said: 'No, we're here for you.' Some of the kids have been missing for a couple of years. They've been in a bad situation. Some of them don't see themselves as victims."
None of the children in Georgia were abducted by strangers. The most typical way traffickers and abductors approach children is as someone they know. This can be anyone from their own parents to people who gain their trust in online forums, often by posing as children themselves.
Over the last several months, the QAnon cult has been using the specter of child trafficking as part of a recruitment drive by way of rallies and the #SaveOurChildren hashtag. Their belief that powerful left-wing cabals are running abduction rings for children to be used for pedophilia, satanic rituals, and the harvesting of life-preserving body fluids has been a thorn in the side to actual groups attempting to stop crimes against children as well as a spit in the face of actual survivors.
Their distraction tactics do not save children. Programs like IPC do.
"This fight against this belief that the Hollywood elites or whoever the conspiracy theorists are blaming for this big huge pedophile rings, it's just a distraction from the real issue that's happening to real children," said Texas Center for the Missing CEO Beth Alberts to RA News in August. "Our time is being eaten up telling people to check their sources."