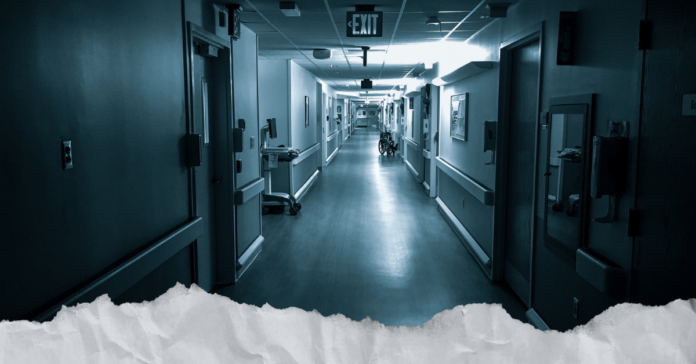 A long-awaited report on maternal deaths in Texas was delayed until after the November midterm elections and may not even be released until after the legislative session. According to a new study from the University of Texas, the situation is very bad indeed.
America already has the worst maternal death rate of any wealthy nation, and Texas is the eighth worst state in the nation. Even that is a guess, as a complete reformat of the Maternal Mortality and Morbidity Review has most experts working with data that is almost a decade old. Black and Native American women are disproportionately affected, both by natural complications and accidents or homicides.
According to the study, COVID sharply increased the maternal death rate thanks to health and economic factors.
"It is really heartbreaking to see," Jeffrey T. Howard, an associate professor of public health at UT San Antonio and lead author of the paper told The New York Times. "There is definitely a problem in our country for women who are either pregnant or in the postpartum period, who are vulnerable and under a lot of stress," he added. "We are failing these women as a society and failing their children."
During and after pregnancy, Native American women were 3.5 times more likely to die than white women. They were five times more likely to die in a car accident. While that may seem unconnected, it correlates to increased substance abuse and poverty seen after COVID devastated the economy and infrastructure in Native American communities. The same holds true for Black women, who were nearly three times more likely to die than white women.
The study analyzed 4,535 death certificates from 2019 and 2020 of pregnant women. Nearly ten percent listed COVID as either an underlying cause of death or a contributing factor.
The study makes it clear that Texas cannot continue to wait for a politically convenient time to release their report. The delay is already putting the grant process for many medical aid non-profits in a tight place where they don't have data to support funding increases they need. The state government has been under fire for years over the high rate of maternal mortality, particularly among women of color.
There was some speculation that the report was delayed to prevent political fallout for Governor Greg Abbott and other Texas Republicans. With abortion now all but banned in the state, maternal mortality is expected to rise due to complications from pregnancies that would otherwise be terminated.
Far-right anti-reproductive choice groups have tried to head this off by petitioning the legislature to expand Medicaid coverage to a full year after birth. In the last legislative session, it was extended to six months, though Republicans balked at expanding Medicaid fully as 39 other states have.
With the social safety net in tatters and official counting continuously delayed, it's impossible to know just how bad the situation in Texas is. However, if the UT study is any indication, then it is only going to get worse without significant investment in solving social inequality.