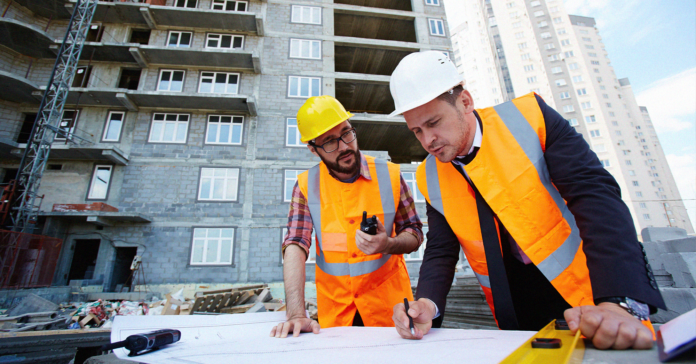 Without a doubt, 2020 will stand out as one of the most unimaginable and unforgettable years in history.
The new decade began on an upbeat note, perpetuating a period of economic growth, low unemployment and prosperity for many Texans and Americans.
Unbeknownst at the beginning of the year was a looming pandemic that would upend and disrupt everyday American life, sickening millions, killing tens of thousands and roiling the economy with the shuttering of businesses and schools to help control the spread of the virus.
Eight months after the initial shutdown orders were first initiated in Texas — and less than two months before the calendar rolls over to 2021 — the economic rebound is still sputtering.
Since the beginning of the pandemic, 3.8 million Texans have made claims for jobless benefits. Last week, 36,200 Texans filed first-time claims for unemployment benefits. The latest claims show an uptick in unemployment since the state hit its lowest number of first time applications for jobless benefits in October. 
With new COVID-19 cases surging in El Paso, the Panhandle, Dallas-Fort Worth and other areas of Texas, economist Ray Perryman stated in his latest outlook that the job market is improving although the pace of hiring is slow.
"The pandemic continues to curtail business activity," Perryman stated. "Even so, the economy, which was healthy going into the COVID-19 crisis, is signaling resilience and recovery potential."
He pointed to notable job gains in leisure and hospitality, retail, health care and professional and business services.
There are also some other signs of Texas' economic vigor, although they, too, continue to be hampered by the virus.
Construction Comparisons
A new report on construction activity shows that the Dallas-Fort Worth area's building market is still the second largest in the nation, followed by Houston as the third-largest.
Through the first nine months of 2020, the construction starts in Dallas-Fort Worth totaled $17.5 billion, second only to New York City, which logged $24.9 billion in starts.
Houston recorded $14.8 billion in building activity.
Of the three, Dallas-Fort Worth was the only market to realize a tiny 1% increase in activity, compared with the first three quarters of 2019. New York City saw a drop of 25% compared with the first three quarters of 2019, and Houston's activity level was down 17%.
The impact of the pandemic continues to hamper construction. Building starts were down 14% nationwide during the first three quarters of 2020 when compared with the same period a year earlier, according to the report from Dodge Data & Analytics. Nonresidential construction starts slid 26%, and construction starts of other types of projects dropped 18%. Residential building starts increased by 1%. 
A decline in construction during September pointed to a step back from August activity this year.
"The worsening budget crisis for state and local areas has also slowed growth in public project starts, particularly in the face of a somewhat uncertain outlook for federal infrastructure spending projects," said Richard Branch, senior economist for Dodge Data & Analytics. "The road to recovery will continue to be uneven and fraught with potholes until a vaccine is developed and widely adopted across the U.S."
Homes
But the one area of the economy that is thriving during the pandemic is residential real estate. Buyers are hunting for a first home or a bigger one, interest rates remain at record low levels, and people are spending more time at home. 
Home sales rose 18.4 percent during the third quarter compared with the period a year ago, according to a report from Texas Realtors. Nearly 120,000 homes were sold between July and September, with a median price increase of 8.6% to $266,000 compared with a year before.
Third-quarter sales increases in individual markets were even more dramatic compared with a year ago. Sales were up 20.5% in the Austin area, 18.6% in Dallas-Fort Worth, 20.2% in San Antonio and 28.6% in El Paso. Sales in Houston lagged the statewide increase but were up 16.7% compared with the third quarter of 2019.
"The Texas real estate market's resiliency, especially in the middle of a pandemic crisis, is nothing short of incredible, though our housing supply is still critically low," said Cindi Bulla, chairman of Texas Realtors.
The housing market slowed in the spring, when sellers were reluctant to list their property to prevent buyers from walking through their home during the pandemic, said Jim Gaines, chief economist with the Real Estate Center at Texas A&M University.
"The Texas housing market experienced a strong push-through of demand from the second quarter in the third quarter," Gaines said. "As the economy and employment numbers continue to recover, we anticipate end-of-year sales will be higher than 2019."
Despite the pandemic, Texas' business-friendly environment and affordability continue to draw major corporations to the state. Global commercial real giant CBRE Group announced this week that it is moving to Texas, relocating its headquarters in Los Angeles to Dallas-Fort Worth. The company already has 3,100 employees in the Dallas area.
CBRE follows the lead of major corporations that have moved to or expanded their operations in Texas. These include Charles Schwab, AT&T, McKesson, PGA America, Toyota, Apple, Facebook and Tesla.