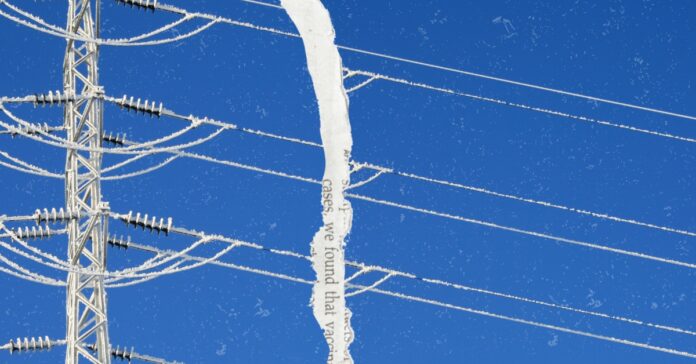 Thousands lost power early Wednesday morning in Austin as the winter storm barreling through Texas caused tree limbs, heavy with frozen precipitation, to fall on power lines. The total number continued to rise as Austin Energy could not keep customers supplied, prompting the company to post a map of areas experiencing outages on their website.
NBC affiliate KXAN reports that the number of Austin Energy households currently without power is over 160,000. At the same time, two other local providers, Oncor and Bluebonnet, have a combined 30 thousand customers without electricity, making the area's total nearly 200,000.
Despite recent assurances from the Electrical Reliability Commission of Texas (ERCOT) and the Public Utility Commission (PUC) executives, along with Gov. Greg Abbott, extreme weather once again caused power outages during a severe weather event.
In one of the many ways the state power grid can go down, the weight of frozen precipitation on the lines that carry electricity across the region is being blamed for the outages.
But the 'winterization' of the power grid, as directed by the state legislature to ERCOT and the PUC, primarily revolved around power-producing plants, not the electricity retailer lines that carry power, so the grid is still vulnerable to such winter conditions.
According to the Austin American-Statesman, the heaviest round of freezing rain swept through the Austin metro area overnight and early Wednesday. More ice accumulation is expected throughout the day until warmer temperatures are forecast to prevail Thursday.
In addition, the Austin Fire Department said they've responded to over 75 calls of sparks flying from arcing wires, while several fire stations have lost power as well.
St. David's North Austin Medical Center briefly lost power on Wednesday morning and was forced to switch to generators before power could be restored. "The safety of our patients was not compromised at any time. In an abundance of caution, all remaining non-emergent procedures are being rescheduled," said Tom Jackson, CEO of the hospital.
Capital Metro suspended transportation service Wednesday to deliver patients to dialysis appointments on behalf of Fresenius Medical Care, whose north and south Austin clinics lost power. With that alternate assistance, their patients could seek care at other clinics that still had power.
Emily Heller, a National Weather Service meteorologist, said conditions would remain dangerous as more ice could cause more tree limbs to fall, power lines to go down, and cause even more unsafe driving conditions, especially on bridges and overpasses.
Heller also said icing on the roads will likely remain until Thursday morning when temperatures finally start consistently rising above freezing by the afternoon.
"Continue to watch out on the roads," Heller recommended. "Drive very slow if you have to travel today, but it's probably best to just wait until tomorrow."
ERCOT manages the flow of electric power to more than 26 million Texas customers, representing about 90 percent of the state's electric load, and is responsible for the state electric grid, including more than 52,700 miles of transmission lines.