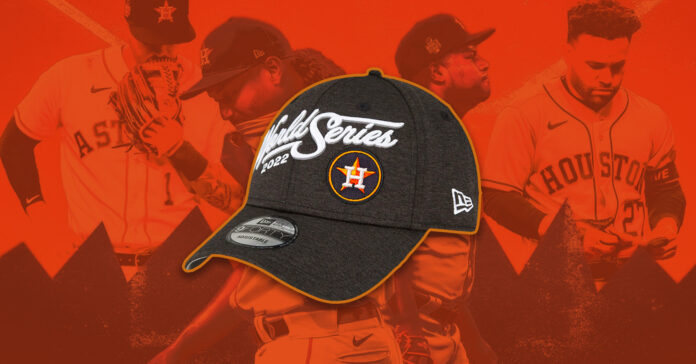 Following their dominant pitching performance in yet another playoff series, the Houston Astros are poised to win their second World Series in the past six seasons. Their only remaining obstacle is the Philadelphia Phillies, the National League Champions. The Phillies rode hot bats to the series after finishing with nearly 20 fewer regular-season wins than the Astros.
But none of that matters now. It comes down to the age-old axiom — great pitching beats great hitting — especially in the postseason. The Astros have been proving it for two straight series against the Seattle Mariners and New York Yankees, both resulting in sweeps, 3-0 and 4-0 respectively.
The Phillies are the only team to beat the Astros in October, back in the regular season final series on Oct. 3. Philadelphia opened that final series with a 3-0 win in Houston, with left fielder Kyle Schwarber homering twice, as righthander Aaron Nola out pitched Lance McCullers Jr.
Leading the pitching staff is perhaps the best pitcher of his generation — Justin Verlander. No other pitcher in the game today can boast as many accolades. Verlander, the leading candidate for the Cy Young this year, will likely add his fourth win of that coveted award. Not only has he already won it three times, but he also finished in second place in three other seasons.
Verlander has the league's highest velocity, 95.4 mph, ever recorded by a pitcher aged 39 plus years old. He has turned in perhaps his best season ever, coming back from missing all of last year due to surgery on his prodigious right arm.
What he has done this year is jaw-dropping — and not even the most hard-core Astros fans could have expected it.
Houston's relievers have only allowed three runs — all on solo homers — and 14 hits while striking out 42 batters in 33 innings this postseason. The bullpen staff of Bryan Abreu, Héctor Neris, Rafael Montero, and closer Ryan Pressly have become Dusty Baker's go-to combination.
Add to the Astro's venerable championship-contending club the rookie year of Jeremy Pena, who replaced Carlos Correa this season. Not only did he contribute at the plate and with his glove all season, but he also won the American League Championship MVP award for his play versus the Yankees.
Then there's the powerhouse batting lineup featuring slugger Yordan Alvarez and clutch home run-hitting Alex Bregman. 
And let's not forget three-time batting champion Jose Altuve. The eight-time MLB All-Star struggled early in the postseason, but is hopefully back on track and ready for the series.
The Astros also might have the best catcher in the major league in veteran Martin Maldonado who is backed up by the slugging mid-season acquisition Christian Vásquez.
Verlander, along with Lance McCullers Jr., Yuli Gurriel and Bregman are on hand to repeat the feat of the 2017 team that won the title over the Los Angeles Dodgers, that year's National League Champs.
This year's series opponent, Philadelphia, features the power-hitting Bryce Harper and a pitching staff featuring right-handers Aaron Nola and Zack Wheeler, lefthander Ranger Suarez, and right-handed Noah Syndergaard. Nola will go for the Phillies in Game 1 Friday night in Houston.
The Astros manager Dusty Baker has yet to announce the team's rotation for the series, but the right-handed Verlander will likely pitch game one, and lefthander Framber Valdez should get the nod for Game 2 on Saturday. Valdez set a single-season major league record with 25 consecutive quality starts this season.
But the rest of the rotation's series starts may depend on how games one and two go against the Phillies. Baker, who has managed more major league games than any manager without a world series ring, has shown the killer instinct to throw the kitchen sink from the bullpen this postseason.
When the division series clincher was in play in Game 3, he pitched regular season starter Luis Garcia in relief and made multiple pitching changes to close the series out. Baker sent eight different pitchers to the mound in the 18-inning epic.
This Astros team seems to be closer than any previous teams in this dynastic run over the last six years, as the locker room celebrations have become raucous love fests by comparison to years past. It got so rowdy that right-handed starting pitcher Lance McCullers Jr. was injured when a teammate accidentally hit his elbow on his throwing arm with a champagne bottle.
And following the ALCS clinching win on Sunday night at Yankee Stadium, Bregman said of Baker, "We love going out there every single day and competing for him. He loves this team. He loves winning. He loves the game of baseball. And 100 percent we want to win for him."
Sunday was Baker's 140th career postseason game combined as a player and manager and hitting coach.
To put that in perspective — he has been part of more playoff games than 22 of the 30 current MLB franchises — more than the Chicago Cubs, Detroit Tigers, Cincinnati Reds, and New York Mets in their club's existence.
Pundits predict that a World Series title would be the crowning jewel of his career, making him a lock for the Hall of Fame. This season he became only the 12th manager in MLB history to win 2,000 games.
Unlikely as it might be, if the Astros were to sweep the Phillies, they would become only the 2nd team to get through a postseason without a loss since the Cincinnati Reds' "Big Red Machine" in 1976, one of the greatest dynasties in league history.
The World Series Schedule is as follows – Games 1 and 2 will be in Houston Friday and Saturday night, and Games 3 and 4 are scheduled to be played in Philadelphia on Monday and Tuesday. If necessary, Philadelphia would also host Game 5 Wednesday, and Games 6 and 7 would be back in Houston on the following Friday and Saturday.