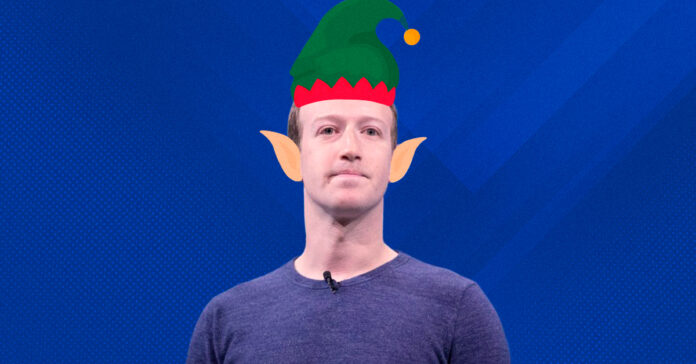 Mark Zuckerberg can't seem to catch a break. From sweet Icelanders making fun of his Metaverse to Jimmy Kimmel suggesting he is more freaky than Elf on the Shelf.
Basically, Elf on the Shelf is a kind-of creepy tradition where parents place toy elves around their house to spy on their kids. This is supposed to make your kids behave and avoid the naughty list because coal isn't that great of a gift.
Jimmy Kimmel decided Zuckerberg reminded him of Elf on the Shelf and invented "Zuck on a Truck". A miniature Mark Zuckerberg who knows far more about you than whether or not you've been naughty or nice, as reported by Mashable.
"With the power of Facebook's massive database, your personal Mark Zuckerberg
knows absolutely everything," reads the parody ad's narrator. "Zuck on a Truck can tell if you've
been naughty or nice. He knows every website you've ever visited, every place you've ever lived,
every friend you've ever made, every love you've ever lost, every schoolmate you've stalked —
Zuck on a Truck even knows when you'll die!"