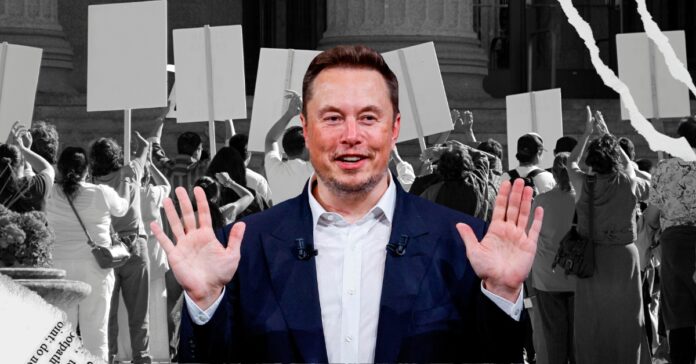 Elon Musk is threatening to sue the Anti-Defamation League for defamation, claiming that the civil rights group led to a 60% drop in ad sales and is trying to "kill" his precious X/Twitter social media platform.
In a tweet, he blamed the ADL for the loss of revenue: "Our US advertising revenue is still down 60%, primarily due to pressure on advertisers by @ADL (that's what advertisers tell us), so they almost succeeded in killing X/Twitter!"
According to the ADL, the antisemitic posts on X increased after Musk acquired the platform in October 2022. He also reinstated extremist, conspiracy theorists, and misogynists such as Andrew Tate.
According to Musk, the claims made by the ADL are an attempt to kill the platform and threaten them to file a lawsuit against them.
While he says the claims of the ADL are driving advertisers away from X/Twitter, the advertisers themselves are fleeing the platform on their own. At least two major brands left the platform after their ads appeared in a neo-Nazi account. Also, Audi and Pfizer had left the platform.
Also, the Center for Countering Digital Hate found that since Musk took over the platform, the daily use of the n-word has tripled and the use of slurs against gay men and trans persons have increased 58% and 62% respectively. Musk already sued the CCDH for "damaging X's relationship with advertisers".
Apparently, Twitter is losing a lot of money. According to Musk's math and claims probably, the ADL is responsible for the loss of $4 billion in total X's worth. According to a report by Fortune, it is possible that Musk thinks that now X/Twitter is worth only $4 billion of the original $44 billion he paid for the platform.
Since the ADL claims, Musk has acted weird in X/Twitter, citing suspicious articles supporting him while saying stuff like "interesting article", "accurate analysis" and "interesting documentary". He is really trying so hard to clean his name.