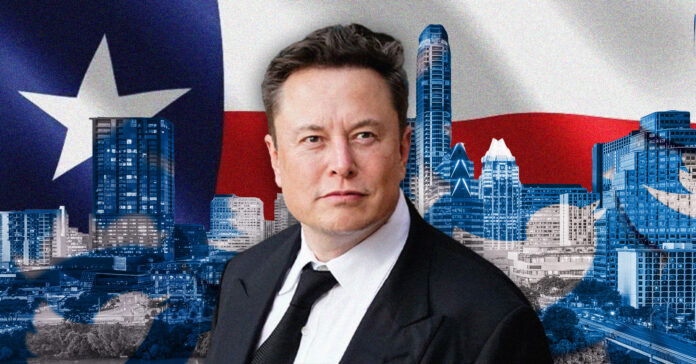 Despite reportedly planning to gut nearly 50 percent of his staff, Elon Musk potentially plans to expand his operations in Texas, according to recent business reports. A large part of Twitter's workforce — approximately 3,700 are set to be fired, and a class action lawsuit accusing Musk of violating labor laws has already been filed.
However, citing Austin's ever-growing reputation as a tech hub, and GOP Gov. Greg Abbott's encouragement, the move is seen as near certain. Musk, who has already moved his Tesla headquarters to Austin, has also established operations for his other companies, SpaceX, Neuralink, and The Boring Company.
Today Musk threw his weight behind Republicans ahead of tomorrow's midterm elections, saying they could use control of Congress to act as a balance against President Joe Biden and the Democrats. The erratic and controversial billionaire is the first head of a major social media platform to explicitly endorse a U.S. political party.
He has faced criticism from some groups who believe his absolutist stance on free speech will increase misinformation on Twitter. Advertisers have pulled their spending on the platform over concerns about his lack of content controls, particularly as they might endanger public safety.
Blaming activist activities for his failing stock price since taking over Twitter last month, he first fired his board, and executives, and began eliminating other positions he apparently deems unnecessary.
Musk tweeted that "Twitter has had a massive drop in revenue, due to activist groups pressuring advertisers, even though nothing has changed with content moderation and we did everything we could to appease the activists…they're trying to destroy free speech in America."
Texas rancher Jim Schwertner has offered Musk free real estate to entice the billionaire to move Twitter to the state. Schwertner is the owner of the farm and ranch real estate company Capitol Land and Livestock. In a tweet, Schwertner called Texas the "home of free speech."
However, other people on Twitter excited about "free speech" seem to equate that with hate speech, with the use of racial and ethnic slurs jumped by 500% on the platform since Musk took over.
A coalition called Stop Toxic Twitter made up of more than 60 civil rights groups has urged businesses not to support Twitter, given massive layoffs and Musk's failure to take action to prevent the platform from becoming a "superspreader" of racism.
Last week, Musk unveiled a new plan to bolster the company financially, in the form of a paid account version of the platform, charging users a monthly fee of $8 to have Twitter's "blue check" verification program called "Twitter Blue."
Twitter already has U.S. offices in cities including Atlanta, Boston, Boulder, Colo., Chicago, Detroit, Los Angeles, Miami, New York, San Francisco, San Jose, Seattle, and Washington D.C. And the company is not on sound financial footing, thus Musk either has to cut expenses or lose money on the tech platform acquisition.