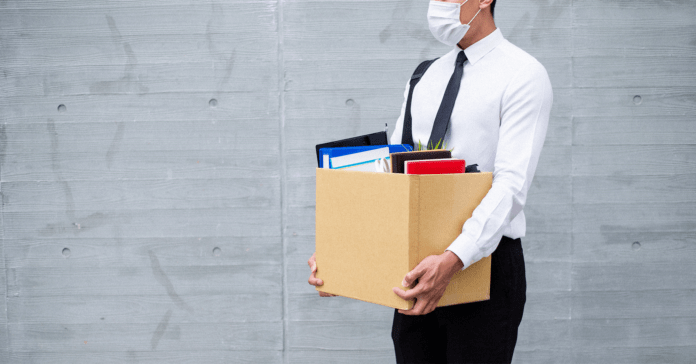 The number of first-time claims for unemployment assistance in Texas topped three million last week. Just over 76,100 Texans filed unemployment claims in the week ending July 25.
Nationally, another 1.4 million filed for jobless benefits last week. Since the start of the pandemic, there have been more than 52 million claims filed in the U.S.
Last week's activity does represent a decline of about 10,000 claims from the week before.
Texas economist Ray Perryman sees some signs of optimism in the economic trends.
"Our latest forecasts indicate that 2021 will see the U.S. economy regain a significant portion of activity lost through 2020," Perryman wrote in his weekly report. "We are projecting a decrease in real gross product of 4.96% this year, with a gain of 3.67% in 2021. Employment is expected to decline by 6.25% for 2020 and rise 4.78% next year. This decline represents about 9.4 million jobs. It is worse than that now (as are the GDP numbers), but some improvement is anticipated as the year progresses."
When the new filings are combined with the number of Texans still receiving benefits, the state's overall unemployment tops 11%. Every one of those people are experiencing a $600 drop in weekly benefits now that the extra assistance offered by the federal stimulus bill has run out. Congress continues to discuss another round of funding, but disagreement over extra unemployment benefits has stalled efforts to reach an agreement on a bill that will pass both chambers.
Reform Austin put together a comprehensive list of tips for coping with the loss of the extra assistance. 
The Texas Workforce Commission had been expected to revisit its work search requirement at the end of this month, but spokesperson Cisco Gamez says that has not happened yet.
"At this time, work search requirements are waived," he said. "TWC will give advance notice before reinstating work search requirements with a minimum of two weeks notice. TWC will follow the lead of the governor's office for reopening the economy in the next couple of weeks. TWC will introduce a strategy that goes along with that plan."
In the meantime, Perryman urges patience when it comes to the economy.
"It will likely take a little more than two years to return to prior peak job levels assuming no major additional disruptions. That is about half the time that was required in 2008, when the economy was facing major structural issues. Health and safety remain of paramount concern, and progress will depend on the ability to continue to resume activity without infections reaching a level that will necessitate a new wave of restrictions."
What you need to know if you are out of work
If you are newly unemployed, it is important that you apply for benefits as soon as possible because eligibility begins the week you apply. You will not be paid benefits for weeks before you apply.
The $2 trillion federal stimulus bill includes an additional $600 a week in unemployment benefits for four months and aid for freelancers and others who do not usually qualify for unemployment assistance. In addition, there is financial help available for the self-employed.
If your last job was for a temporary agency or staff leasing company, you may still qualify, but there are additional requirements.
How to apply
Apply for benefits in one of two ways:
Apply online at Unemployment Benefit Services by selecting "Apply for Benefits." Information about applying online is available in the Applying for Unemployment Benefits Tutorial.
Call a Tele-Center at 800-939-6631 and speak to a customer service representative.
Information you will need to apply
Your last employer's business name, address and phone number.
The first and last dates (month, day and year) you worked for your last employer. If you worked for your last employer on more than one occasion, provide the most recent employment dates.
Number of hours worked and pay rate if you worked the week you apply for benefits (Sunday through Saturday).
Information about the normal wage for the job you are seeking.
Alien Registration Number (if you are not a U.S. citizen).