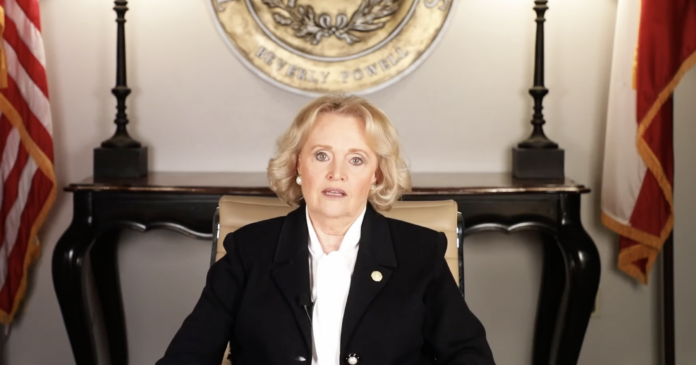 State Senator Beverly Powell (D-Burleson) ended her re-election campaign for Senate District 10 in an announcement Wednesday after a three-judge panel rejected her attempt to block the new Republican-leaning district lines.
Texas Republicans redrew Powell's district from a +7.7 Biden minority-coalition district wholly contained in Tarrant County to a +15.8 Trump district, which added six and a half rural counties and reduced the Tarrant County portion. This was an attempt to gain back the district for the Republicans, which Powell had flipped in 2018, and shore up the majority for Lt. Gov. Dan Patrick.
It was always going to be an uphill battle. Powell said she filed for re-election hoping her court challenge of the racially gerrymandered map would restore the "voice" of SD-10 voters by the general election.
When the court denied her temporary injunction in February, the new lines for SD-10 were going to be used for the general election, despite a fall court hearing on the merits of the consolidated redistricting challenges to the maps drawn by the Texas Legislature last year.
"I cannot in good faith ask the people of Texas to spend their time and hard-earned money on an unwinnable race", said Powell.
Fellow Tarrant County delegation member Rep. Chris Turner (D-Grand Prairie) said Powell made "the tough but right decision in the face of a discriminatory redistricting map that will not be litigated in time for Nov."
What happens next is unclear. Texas Secretary of State's Communication Officer Sam Taylor tweeted in response to a claim that the Democratic Party can nominate a replacement nominee for SD-10. Implied in his citing of the particular statute in the Elections Code is that the Republican nominee, State Rep. Phil King (R-Weatherford), will face no opponent on the Nov. ballot and effectively become the State Senator for the redrawn SD-10.