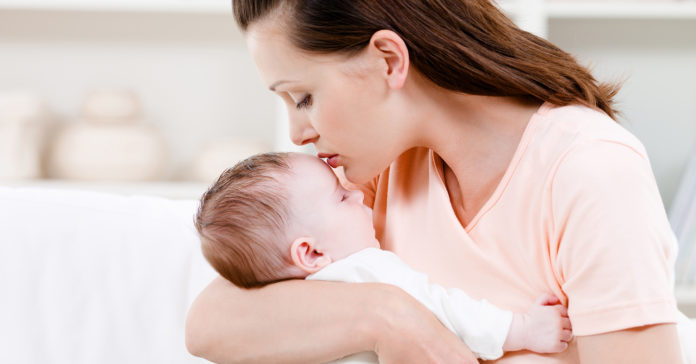 Ninety thousand women enrolled in the Healthy Texas Women program will automatically receive up to 12 months of enhanced postpartum care coverage.
The new program of the Texas Health and Human Services Commission is the result of legislation authored by state Sen. Lois W. Kolkhorst, chair of the Senate Committee on Health and Human Services.
Senate Bill 750, passed in 2019 with bipartisan support, directed HHSC to evaluate postpartum care services provided to women enrolled in the Healthy Texas Women program after the first 60 days of the postpartum period, and then to develop a postpartum care services package. Reducing maternal mortality rates is the main concern.
"Maternal mortality is an important issue for all Texans, and that's why I authored and passed Senate Bill 750 with bipartisan support," said Kolkhorst in a news release from HHSC as the program began in September. "Our state will provide these targeted treatments, such as mental health, diabetes, asthma, addiction, and heart disease, so that we can directly improve our state's maternal mortality rate and keep every Texas woman safe."
Advocates for women's health such as Texans Care for Children say the HTW-Plus program  is a good start but that it is still "critically important" for the Legislature to extend comprehensive Medicaid health insurance to new mothers for a full year (or to use Medicaid expansion funding to cover low-income adults), according to a blog post from the group.
State Rep. Donna Howard (D-Austin), a longstanding advocate for women's health, is supportive of the HTW-Plus program and agrees that the program still falls short of providing comprehensive coverage.
"This indeed expands the state's women's health safety net, but notable gaps remain," Howard wrote in an email. "In particular, HTW-Plus only has a limited amount of state funding to pay for enhanced treatments that are typically more expensive than primary care and standard women's health care."
Howard says the program also lacks an established provider network to actually deliver these services.
Howard is joining with multiple medical and health care groups in asking that eligibility and enrollment staff positions not be included as currently proposed in the state leadership directed 5% budget cuts being considered for HHSC to help offset pandemic-related revenue shortfalls.
Howard says extending postpartum Medicaid coverage from the current two months to a full 12 months would address concerns while providing a more expansive list of covered benefits.
"It continues to be the best policy solution for Texas women and the state's persistent problems with maternal mortality and morbidity, and I am committed to getting that passed next session."
HTW Plus provides physical health, mental health, and substance use disorder services that address asthma, diabetes, hypertension, certain cardiovascular conditions, perinatal mood and anxiety disorders including postpartum depression, and substance use disorders including drug, alcohol and tobacco use.
More coverage on health can be found here: