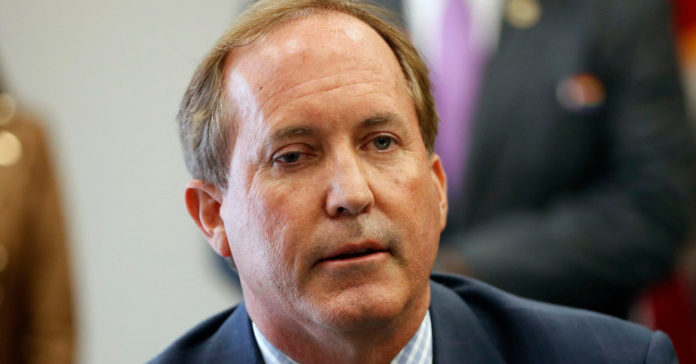 For the second time this week, there is word of a firing of one of the whistleblowers in Texas Attorney General Ken Paxton's office.
Blake Brickman, Paxton's deputy attorney general for policy and strategic initiatives, was let go on Tuesday, the Houston Chronicle's Jay Root reported.
Earlier this week, the Texas Tribune reported that Paxton fired Lacey Mase, another deputy attorney general. 
Brickman has not commented. Mase's only public comment was to say that her departure was not voluntary.
Of the seven employees who have accused Paxton of bribery and abuse of office in connection with a political donor, one resigned voluntarily, at least two have now been fired and two have been placed on leave.
"Any suggestion that this has to do with the whistleblower claims is false and demonstrates an unfamiliarity with the facts," Paxton spokesperson Ian Prior told the Texas Tribune. "There are a number of reasons for these separations that we cannot discuss at this time."
Paxton has called the allegations against him untrue and has said the "rogue" employees will be investigated. 
Jeff Mateer, Paxton's former first assistant attorney general, is the only employee to have left of his own free will. He resigned just as the scandal was breaking.
In his first interview since leaving, he told the Dallas Morning News that he became suspicious of Paxton's dealings with Austin developer and political donor Nate Paul during the summer. 
There have been at least four times Paxton has personally intervened in legal matters before the AG's office that involved or helped Paul, the Dallas newspaper reported.
The new scandal is on top of securities fraud charges pending against Paxton. That case has yet to go to trial.
In the meantime, the FBI is reportedly looking into the whistleblower allegations.
Paxton has refused all calls for him to resign.