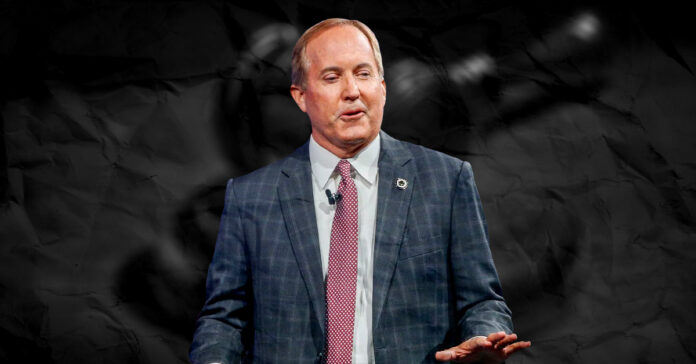 A federal grand jury has been summoned in San Antonio and has called witnesses close to the suspended Attorney General Ken Paxton, according to an Austin American-Statesman report.
The witness's identities and the focus of the inquiry remain unclear. One of Paxton's lawyers, Dan Cogdell, in an unrelated court hearing last week said that Paxton is under a federal investigation as well for alleged abuse of office.
In October 2020, a federal investigation into Paxton began after several of his top deputies went to the FBI and alleged that Paxton had committed crimes. Including bribery in the course of his friendship with Austin real estate developer Nate Paul, who was indicted on eight counts of federal mortgage fraud.
In February, prosecutors based at the Justice Department headquarters in Washington, D.C., took over the case, which is typical for high-profile investigations of public corruption.
Paul is also at the center of allegations surrounding the suspended Paxton. Paul's relationship with Paxton was called into question by the whistleblowers. They made claims that Paxton aided Paul in the federal investigation and in return he received a home remodel and employment for the woman who he allegedly had an affair with.
While the origins of their relationship remain unclear, Paul donated $25,000 to Paxton's campaign in 2018.
It remains unclear if Paul is cooperating with investigators in the Paxton case. One of his criminal defense attorneys did not respond to a request for comment Thursday, according to an Austin American-Statesman.
Paxton is accused of bribery, abuse of office and obstruction of justice. He denies any misconduct. The three-term incumbent was impeached by the Texas House on May 27, by a vote of 121-23 and is currently suspended without pay.
He currently faces 20 articles of impeachment and has filed motions to dismiss almost all of them. The trial is due to start on Sept. 5, 2023 at 9:00 a.m.