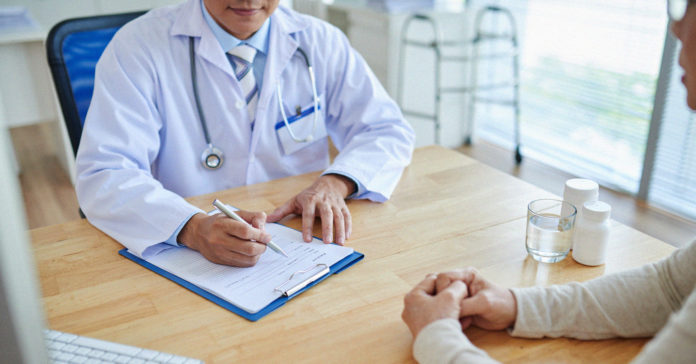 Texas is once again at the top of the heap when it comes to how many of its residents are without health insurance. The state's uninsured rate jumped to 18.4 percent in 2019, compared with 17.7 percent in 2018, according to the U.S.Census Bureau's annual report on health insurance in the U.S. That is double the national average of 9.2 percent. 
No other state can claim a higher uninsured rate.
Although still the highest in the nation, Texas' 2019 number does represent an improvement over the state's 23.7 percent uninsured rate of a decade ago.
Vivian Ho, a health economist at Rice University's Baker Institute for Public Policy, told the Houston Chronicle that the state's high rate of uninsured residents impacts the health care that everyone receives.

"This puts tremendous financial pressure on our providers, and the quality of care suffers," Ho said.
The Census Bureau study was compiled before the pandemic. A new study by the National Center for Coverage Innovation at Families USA done since the pandemic began found that more than 650,000 Texans lost their health insurance when they lost their jobs between February and May. Only California had more newly uninsured people. With these new additions, nearly three of every 10 adult Texans under age 65 are now uninsured. 

As access to health care worsens, Texas Attorney General Ken Paxton is leading a fight to end the Affordable Care Act, which provides health insurance to those who do not have employer-provided coverage. The state's Republican leadership has also resisted calls to take advantage of Medicaid expansion dollars offered by the federal government. 
"Removing the politics for a second, and just looking at it from a budget standpoint, covering more people at a lower cost to the state is a win-win, and that's just within the state budget context," Joe Weissfield, director of Medicaid Initiatives at Families USA told RA News in August. "If you take into consideration all of the other external effects this would have, the math just becomes more clear." 
Citing the pandemic, a coalition of 34 Texas medical groups a week ago asked Gov. Greg Abbott to enact comprehensive health care coverage for the uninsured in Texas. 
"Without meaningful health care coverage, the virus will particularly imperil a large swatch of Texas' workforce, including many of the very people on whom Texans depend to provide essential services — grocery store clerks, bus drivers, janitors and even health care workers," according to the group. "Comprehensive coverage is essential to Texas' efforts to prevent, identify and treat the chronic conditions that increase the severity of SARS-CoV-2, even once an effective vaccine becomes available."
Texas is currently one of only 12 states that has yet to approve participation in the federally subsidized program included as part of the ACA.