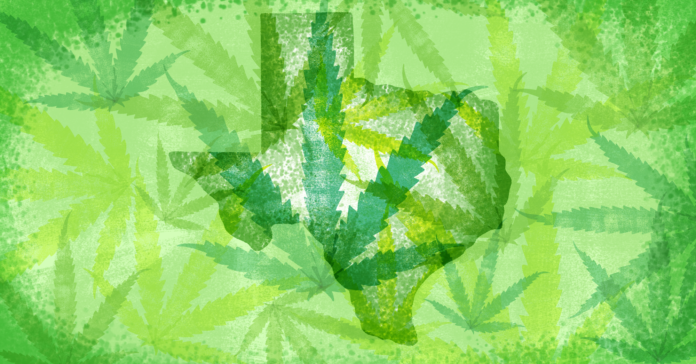 Today is 4/20, otherwise known as the unofficial marijuana holiday. In Texas, marijuana is still illegal, but the movement for marijuana reform has been gaining steam during the COVID-19 pandemic. Here are the big stories about marijuana since the virus first spread in Texas.
Marijuana Use
According to geotagged Twitter data gathered last month by health site bodynutrition.org, Texas was among the top states talking about using marijuana during the coronavirus pandemic. 
Marijuana Reform
On March 19, the Houston Young Republicans sent a letter to Gov. Greg Abbott, which suggested he "temporarily permit and tax the voluntary sale of recreational cannabis products to-go" as one of many strategies to offset the economic impact of COVID-19. 
Advocacy groups like Texas NORML have renewed their calls this month for Abbott to call a special session to legalize recreational marijuana for adults as well as expand the medical marijuana program. They also have called for Abbott to issue a moratorium on all marijuana possession arrests. 
On Monday, Speaker Pro Tem Joe Moody (D-El Paso) spoke to Texas NORML on their livestream about the prospects for reform as it relates to marijuana and criminal justice in the next legislative session. The co-founder of the House Criminal Justice Caucus carried a bill last session to lower penalties for marijuana use that Lt. Gov. Dan Patrick killed in the Senate. Moody plans to file it again in 2021.
Several Texas cities have passed or are considering cite and release ordinances for marijuana misdemeanor cases. San Marcos may be the next to take action. 
The Legislature's legalization of hemp in 2019 complicated the enforcement of marijuana laws as it narrowly defined cannabis containing less than 0.3 percent of tetrahydrocannabinol (THC) as legal hemp. Without funding to help laboratories build capacity to test for such small amounts of THC, many local prosecutors stopped trying misdemeanor possession cases. Even with the new rollout of testing by DPS in February to test for hemp, the agency announced that testing would not include misdemeanor cases.
Stay-at-Home Orders and Essential Businesses

Stay-at-home orders, initially implemented by local municipalities and later statewide, closed CBD oil retail stores while keeping open medical marijuana dispensaries by deeming the latter essential. There was at least one case of a stay-at-home order challenged by a CBD oil retail store that considered them nonessential, which was ultimately reversed. The issue becomes moot, however, as Abbott's executive order to reopen retail stores for to-go orders on Friday will allow CBD oil stores to resume business.